This is Mandy Steward,
artist, writer, wife, mother, soul-stirrer, and a true bohemian goddess. Actually,
she says:
I have a lot of favorite descriptive words for myself: rebel, maverick, gypsy, hippie, mystic, artist, questioner, prophetess, translator, reader of obscure texts, nurturer, fierce, messy, childlike, free, imperfect, dreamer, obsessed, yogi, learner, whisperer, explorer, traveler, vulnerable. They are all understandings of myself I have picked up along the way. The list continues to grow.
If you don't know her yet, you will soon. I've been so excited to share this installment in my
Portrait of a Warrioress
series because Mandy resonates with me in deep, sacred ways and I'm honored that she has become a dear and cherished friend. I hope you enjoy my interview with her as much as I did. :-) Please visit her online at
Messy Canvas
and
The Art Journaler,
as well as her wonderful
etsy shop.
:: Thank you for the honor of this interview, my friend! <3
Interview with Mandy Steward
Rain:
Let's jump right in. Finish this thought:
The world needs more artists who ____ because
____.
Mandy: The world needs more artists who create vulnerably because it is monumental to making a human connection & thus a human awakening.
Rain
: What does art mean to you? Do you have an artist philosophy?
by Mandy Steward
Mandy:
Art is how I make meaning of my life. Art helps me find the #secretmessages of beauty and symbolism and hope in everything. Everyone is an artist in some capacity, because we are each creating what our life will look like. Some choose to own that title more than others. Artists are prophets delivering a message that stirs people up. The best artists tap into a wild abandon that allows them to rebel against convention and freely use their unique voice despite fear, doubts, guilt, and disruption.
Rain: Do you remember the first time you called yourself an artist? What dawned inside you and opened you up to this truth?
Rain:
The new year is still young and many of us have
chosen words
we feel will define our year or give us something to aim for. What have you chosen, and why?
Mandy:
Vulnerable.
I thought I was choosing it to help me be vulnerable in the process of writing and editing and publishing a book. But in three short months, it has revealed itself to be about much more. It's about friendships and letting a few people in really close. It's about being vulnerable with myself, admitting things I need to admit to me. It's about being trying new things and the icky feeling that accompanies change. I'm learning to live with the rawness of this word and I'm seeing rich benefits as I settle in with it.
Rain: How has your word reflected itself in your art and in your everyday?
Mandy:
When I feel exposed in a way that makes me feel like I might not be accepted (like when I share some of my art or when I live out loud in every day life), I remind myself that I have done what was in my heart to do. I'm learning to accept that feeling of vulnerability as a trade-off for letting my heart breathe and my soul spread its wings. This makes the word vulnerable seem less negative and more exhilerating.
Rain: Is there a work you've created that is most meaningful to you? What is it, and is there a story with it you can share?
Mandy:
I've just created a new
e-Book/Self-Published book called #SecretMessages From The Dark Place.
It's a series of black and white instagram photos with captions from a year of my life. This past year I was in a pretty dark place in my faith, and I learned not only how to survive there, but also how to make an adventure out of it. This is when the phrase
#secretmessage
became so vibrant to me. I hope to do a writing project more on that specific theme some day. But I am so happy with this specific project because I have documented an entire year in "dark" photos. It was a very time consuming project. But I knew if I could just finish it, it would feel so good to have all those wrestlings in one place. I feel so brave and inspired when I flip through this book. I learned to love myself and the questions I was asking. It's a real breakthrough piece for me, and I think there is a kindred discussion going on in the pages that many will relate to.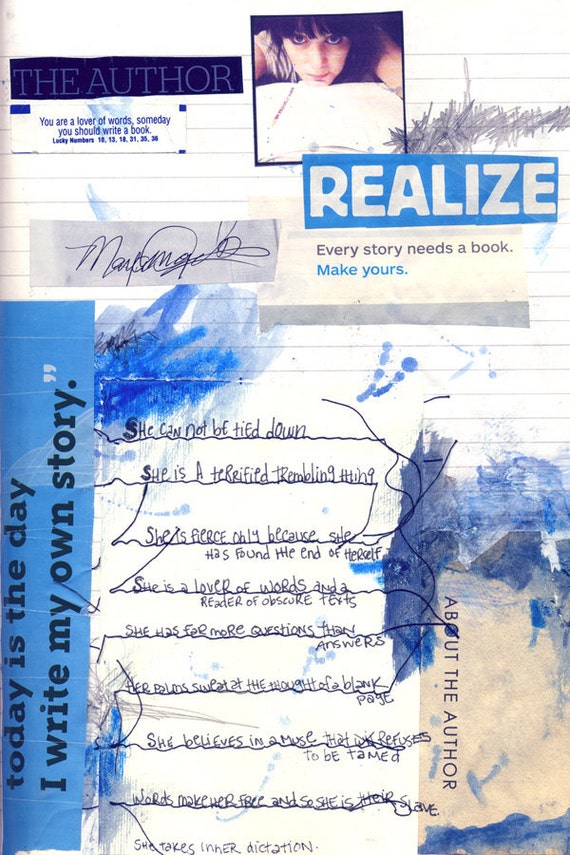 by mandy steward. i own this print. LOVE IT.
Rain:
As artists, writers, dancers, mothers, prophetesses, storytellers and sojourners, within our human experience we often find that our artist-voice changes, whether seasonally or with growth and maturity, or after a significant event or revelation. What is the best way you've adjusted to these changes in your own life? How do they spill into your art? Are you happy with your voice as an artist?
Mandy: Happy, like am I content? I don't know. I think there is always a whisper of discontent for the artist. I've learned to own the season I am in and make the best of it. This means wrestling with the unknown and scratching out dream lists. There has been a lot of rebirth for me as an artist, and I just hold my hand through it all.
Rain: I've noticed that you often quote Rainer Marie Rilke. Do you have a favorite piece or two, and why do you love them? Who else stirs you?
Mandy: Oh dear, don't get me started on poetry. I could quote all night. I fell in love with Rilke's words at the end of last year. Love his phrase "ever-widening circles." I love Mary Oliver. Was reading her just tonight. My favorite is the first few lines of Wild Geese:
You do not have to be good.
You do not have to walk on your knees
for a hundred miles through the desert repenting.
You only have to let the soft animal of your body
And then there is Rumi. Mmmmmm.
Rain: You are an artist and you are a mother. As such, you have a sacred channel in which to reflect God, the father and mother and artist of all living. Describe how this affects you and your children and your art; how do they intermingle and grow together?
Mandy: Honestly, when it comes to parenting, the sacred channel often appears clogged. Some days I really have to coax it, like I'm squeezing an empty tube of toothpaste for that last little bit of substance. Why wasn't it just this morning my son said in his journal, "It's tough being a kid because your mom yells at you." Sigh. "Course he also said it's good to be a kid because when you get hurt you have a mom who gives you careful touches."
This mothering business calls my own beliefs and values into question and sometimes it infuriates me how far I am from the ideal life I want to create. But the artist in me is able to touch the mother in me and say, "Look how beautiful these cracks are. You're not broken, your opening up to accept more." My kids are now old enough to echo my own philosophies back to me. And so I hear my artful voice come from the mouth of babes, saying, "It's okay, you're Messy Canvas. You don't have to be perfect." And their creating art now that takes my breath away.
Add caption
Rain:
You've also given birth in another powerful way. You've written a number of e-books and now a hard copy to be released shortly. As a writer myself, sometimes the best way I can describe the process is gestation, a sense of heaviness and expectancy, of marinating in the womb, of laboring, bearing down, and bringing forth. We can't help but be transformed ourselves because, just as one is not a mother until they birth a child, that co-creating of life creates new and deeper and altered versions of ourselves. How has your writing journey transformed you? Surprised you? Challenged you?
Mandy:
Writing has unleashed all manner of voices inside my head. Little personas I didn't know I carried around with me. They all get a chance to talk when I write now, and that is relieving. I am transformed by the friendships I have made through sharing my writing "out loud." I'm surprised by how bold I've gotten in my voice. I'm surprised how I still care so much about what others will think of a piece. I'm challenged by the process of writing a long piece,
like this hard copy I'm working on with David Cook.
I've had to accept that some art is worth taking a good long time on. For someone who likes short sprint projects and checking off to-dos fast and furiously, this book publishing thing has made me nauseous with fear on more than one occasion. I've been afraid I would burn out before I saw it through to the end. It's been a daily decision to keep going. Also I'm challenged by continuing to share my truth. It's challenging to write what I feel I must versus what I think others want to hear. It's challenging to learn there will always be critics.
Rain: I resonate with you personally because you wrestle long and deep with God and spirituality. You ask stirring questions and honor the unknown. Was there a time you did not do this? What did life feel like? What propelled you into the dark? How does life feel now?
Mandy: Oh my. This is a big question. In fact, this is the theme of the book I'm working on, so I obviously have much to say on the topic. What I will say is that life feels exhilarating now. Fear never leaves me completely, but I am learning to lean into it fiercely instead of running to hide. Somehow that makes me feel like a more alive person. I have faced the demons, and though I might quake, they aren't stopping me from living.
Rain: Out of all the e-books you've written, which is your personal favorite? (Or is this like asking if you have a favorite child? :P )
Mandy: I'm usually most passionate about the newest thing I've created.
Rain: As a free-spirited artist, this quote means a lot to me because it encompasses so much of my life and my sojourn and spirituality:
"And those who were seen dancing were thought to be insane
by those who could not hear the music."
~ Friedrich Nietzsche
Can you relate to this, and if so, in what ways? How do you respond to those in your life who think you are "insane" or following non-traditional paths?
Mandy: Yes. I have a group of core friends that get me and encourage me to use my artistic voice. They echo back to me the things I know to be true about myself, and they help remind me, when I forget, that I must share my own truth despite what others will think. You are one of those people for me.
Rain: If you could tattoo only one word or saying onto your skin, what would it be, and why is it meaningful?
by mandy steward
Mandy:
Just did this in January.
It says "Free Yourself." It's meaningful because it means I get to own my life, listen to my own voice, and trust my heart. I matter. I'm significant. I can and will speak up for myself and care for myself. I will love on me and do my best to give myself what I need.
Rain: If you were to peek into the normal routine of my everyday, you would often see me swaying to music or chasing after light. What is something deeply intrinsic to you that naturally spills into your everyday? How does this reflect in your art?
Mandy: I adore this question, and want to sit with it. I want to call to my attention my routines and what I love about them. Maybe I'll make a list and share it on my blog in the future.
Rain:
One time I asked your advice and you linked me to
this post,
which quite poignantly reflects true human tendencies. So, advice aside, how would you guide a young artist who is just realizing that they are one? Phrased another way, knowing what you know now and having lived the artistic journey of your life, if you could go back in time, what would say to the beginning artist you?
Mandy: Can I use Mary Oliver's words again?
You do not have to be good.
You do not have to walk on your knees
for a hundred miles through the desert repenting.
You only have to let the soft animal of your body
Rain: Absinthe, coffee, or tea?
Mandy: Yes.
Coffee to fiercely face the rush, tea for flowing with my own rhythms of grace and absinthe for the rebel. An artist desires all three.
________
Mandy writes: I am extremely passionate about a lot of things. I believe that life is good, and we are to live it to the fullest. I believe in restoring beauty. I believe in touching lives and fighting for free hearts. I believe I'm created for a purpose. I believe I'm constantly learning. I believe life is messy. I believe I'm doing the best I can. Come visit me at www.messycanvas.com.
This is volume 4 in the Portraits of a Warrioress series. For more, visit Prelude to a Portrait. Would you like to join my warrioress tribe? Please sign up here!